Chuang Chuang has launched a new Kbox A-201 Mini Box-PC, which supports Intel gateway solution for the Internet of things (the original code is Moon Island). These application ready machine to machine platform is integrated with the embedded programming interface KEAPI, which provides highly complex IoT gateway intelligence, standardization and easy deployment. OEM vendors can seamlessly link their respective distributed systems through wireless networks such as LTE, GSM or WiFi. It has a wide industrial interface and supports the integration of new and existing devices into the Internet of things. OEM vendors and operators can calculate, analyze, and use the various large data required today to achieve excellent new business advantages by using a pre - validated standardized platform.
"This extremely compact KBox A-201mini Box-PC, based on the Intel Atom processor E3800, represents the first system to enable us to enable IoT devices based on a complex product roadmap, which supports the Intel gateway solution for the Internet of things. The engineers combine a large number of field interfaces with the standardized embedded programming interface, which can quickly lead to the sophisticated IoT world. Control creation CTO Jens Wiegand introduces the Tao. "Our roadmap also plans several other rapidly deployable platforms, which also adopt a Intel gateway solution for the Internet of things, including a product based on the Intel Quark SoC, which is built for the highly efficient, pure x86 technology IoT platform."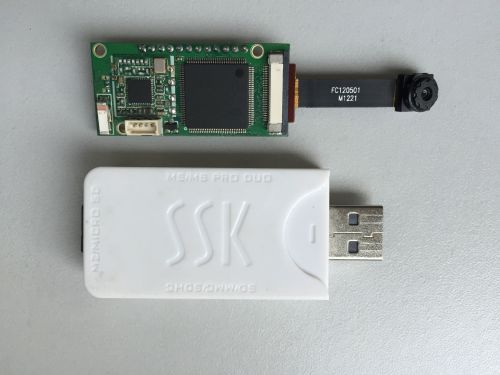 The solution of the Intel Internet Gateway solution, including the Wind River Intelligent Device Platform (Intelligent Device Platform) XT 2 and McAfeeEmbedded Control 6.1, makes it possible for the intelligent gateway to be developed, such as this new control creation miniBox-PC. These intelligent gateways are the key to extending the system to enable them to connect to the next generation of intelligent infrastructure. This technology enables engineers to make the best use of the business opportunities provided by the Internet of things and the valuable data they generate. AdamBurns, director of Intel IoT solutions, added.
Detailed introduction to KBox A-201 miniBox-PC
The new KBox A-201mini Box-PC is modular design, based on SMARC size standard, equipped with Intel Atom E3800 processor series, ECC memory up to 8G. In order to collect local data, the new mini Box-PC provides a large number of industrial interfaces, such as 2 Gbit Ethernet ports, 2 USB2.0 interfaces, and an optional CAN bus and / or Profibus (process field bus) interface. At the same time, it has two serial interfaces (RS232/485) for traditional installation. K-Box A-201 Mini can also be equipped with LTE (4G) and GSM (2G/3G) or WiFi to connect to the cloud or local network. Three external signal connectors ensure reliable signal quality. The integrated SSD has a maximum capacity of 64G, providing a stable and fast storage capability for operating systems and data. The integrated TPM enhances data security and makes the performance of this product go up to a higher level. All of these functions are maintenance free design, with the excellent quality of the original control products, and the size is extremely compact, and the space is only 56.8 mm x 150 mm x 95 mm (H x W x D). For more information on interface and custom options, please call 400-099-0061..